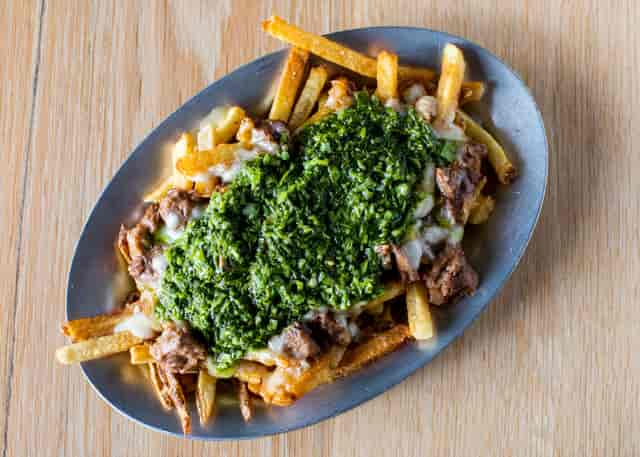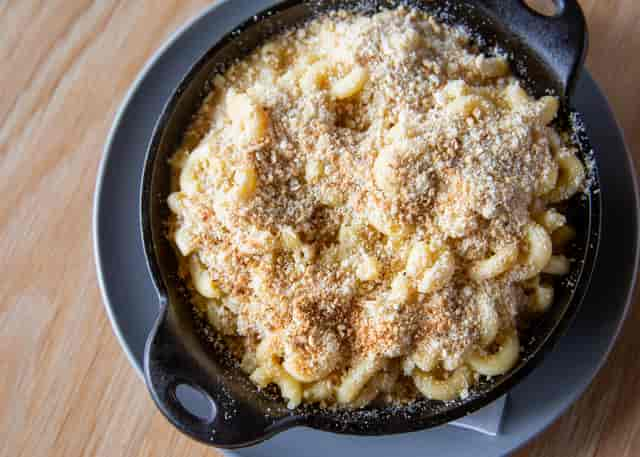 About
Our Story
Founded as a food truck, The Cut has taken OC by storm, being named OC Register's "Critic's Choice Best Food Truck" in 2015 and nominated "Best Burger in OC" for 2016. In 2017, The Cut evolved into a Burger focused restaurant, with a casual, urban and rustic setting, offering American Fare with a refreshing global influence by Chef Andres Dangond. In 2018 The Cut added it's amazing weekend brunch program continuing it's run with "Best Burger in OC" in 2017, 2018, 2019 and "Best Sunday Brunch in OC" for 2018 & 2019.

The Cut's Burgers are all natural, certified humane, free range, hormone and antibiotic free Angus beef, fresh ground daily. Created for burger enthusiasts craving high quality, The Cut truly handcrafts some of the best burgers you'll find. 

In addition to, what many call, "The best Burger they've ever had" you will be able to enjoy some of the best Fried Chicken sandwiches, salads and shareable plates like our famous Poutine with a Colombian spin, Honey Sriracha Chicken Wings, Shishito Peppers, desserts like our phenomenal Bread Pudding and an award winning Brunch menu on the weekends.

The Cut's philosophy of quality, freshness and tradition remains. Continued use of locally sourced, all natural ingredients, and an artisanal approach with from-scratch cooking is also paired with amazing, local craft beer, wine, and signature cocktail programs.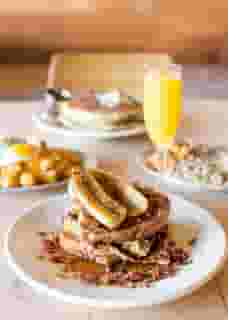 Our Restaurant
Deemed by local food critics as having one of Orange County's best burgers, we enjoyed a successful three-year run with our food truck before venturing to open our first brick & mortar location at Westpark Plaza in the city of Irvine, CA in 2017.

When we launched as a food truck in 2014, our mission was to deliver simple burgers without all the gimmicks and overly complicated toppings. We partnered with Chef Andres Dangond (who has cooked all over the world including several Michelin-starred restaurants like Alinea and L2O in Chicago), and created a straightforward menu of signature handcrafted burgers made with all-natural, certified humane and free-range meats that are also hormone- and antibiotic-free. We've kept these same values and apply them to all our menu items still to this day.

Our menu includes our already famous Honey Sriracha Chicken Wings, Poutine, Cheesy Tots, and a couple of great desserts, like our Corn Cookie Ice Cream Sandwich with Vanilla Bean Ice Cream and Dulce de Leche.

You can find the best Fried Chicken & Waffles, Biscuits & Gravy, Croque Madame and more on our weekend brunch menu with bottomless mimosas to pair.

We also have a great selection of local craft beers, wine and an exciting cocktail menu.
Meet The Team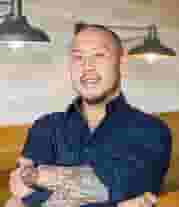 Steve Kim
Executive Manager
& Partner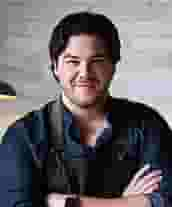 Andres Dangond
Executive Chef
& Partner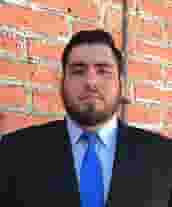 Alex Rubalcava
Chef
Westpark Plaza, Irvine